professional Aluminum rotary tattoo machine Tattoo Motor gun for fashion tattoo shader tattoo machine Free Shipping
stars, based on
( 0 )
reviews
Type: shadow, eyeliner and coloring
Short stroke: 2.6-3.4mm included
Average stroke: 3.5-4.4mm included
Long stroke: 4.4-5.5mm included
Motor: 4.5 watts made in Taiwan
Fit: Manual lining, shading and coloring
Voltage setting: 7-12 volts
Stitches per minute: 3,000-10,000
Place of Origin: China (Mainland)
1. This is the newest handmade rotary tattoo machine.
This top gun can be configured to hit in short, medium, or long strokes simply by changing the interchangeable eccentros on the front of the engine
2 is able to strike at the height of the run from 2.6mm to 5.5mm to suit your needs, for maximum efficiency and for the shortest healing times.
The gun comes with a pre-installed mid-stroke eccentro that causes a minimum stroke of 3.5mm and a maximum of 4.4mm of stroke?
We also add the short run excenter and the long run eccentro for each gun as a gift.
The short stroke excenter causes a minimum movement of 2.6mm and a maximum movement of 3.4mm, and the long stroke excenter causes a minimum stroke of 4.4mm and a maximum stroke of 5.5mm.
Also with a 1.3mm and 1.5mm Allen wrench set.
3 The gun has a new precision adjustable needle stabilization system that allows us to operate the machine without rubber bands, you just have to add the exact amount of pressure against the needle bar and get a perfect stabilized needle.
This top gun now has a new concept, a new round outer piston causes minimal friction in the drive system, the engine and engine run more freely and cool.
4 The engine part is made in Taiwan, can drive up to 50 needles or more without problems.
Improved tube locking system for the handles.
5 adjust the speed through the power supply to 3,000 stitches 10,000 points per minute 7-12 volts.
6. Designed for use with needles, tubes, handles and standard power supplies.
7. Low vibration, low noise, easy handling and flexibility, no adjustment, no problems.
8. The RCA jack and clipcord connections are in the machine.
Package includes:
1 tattoo machine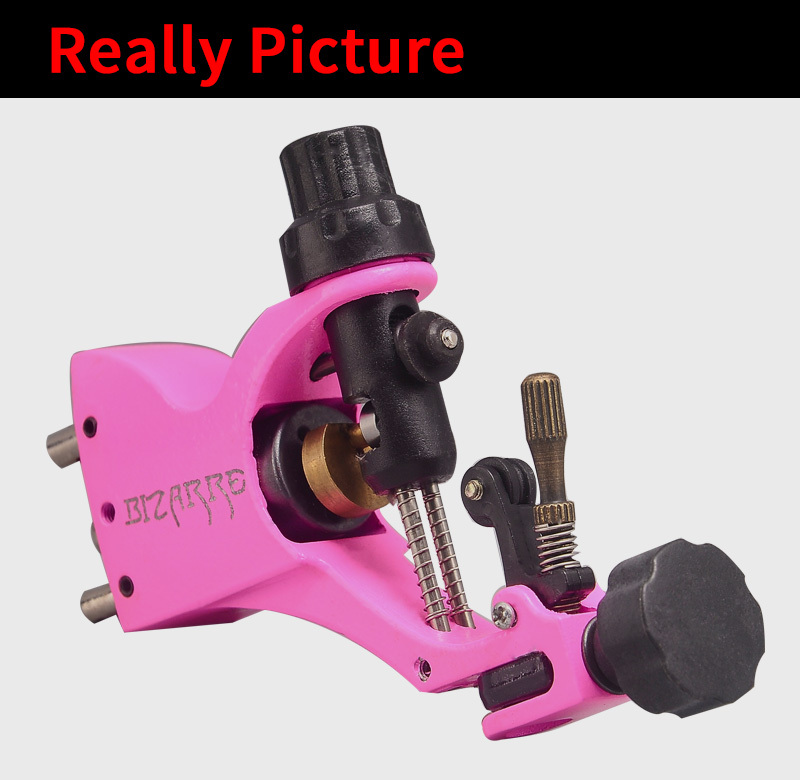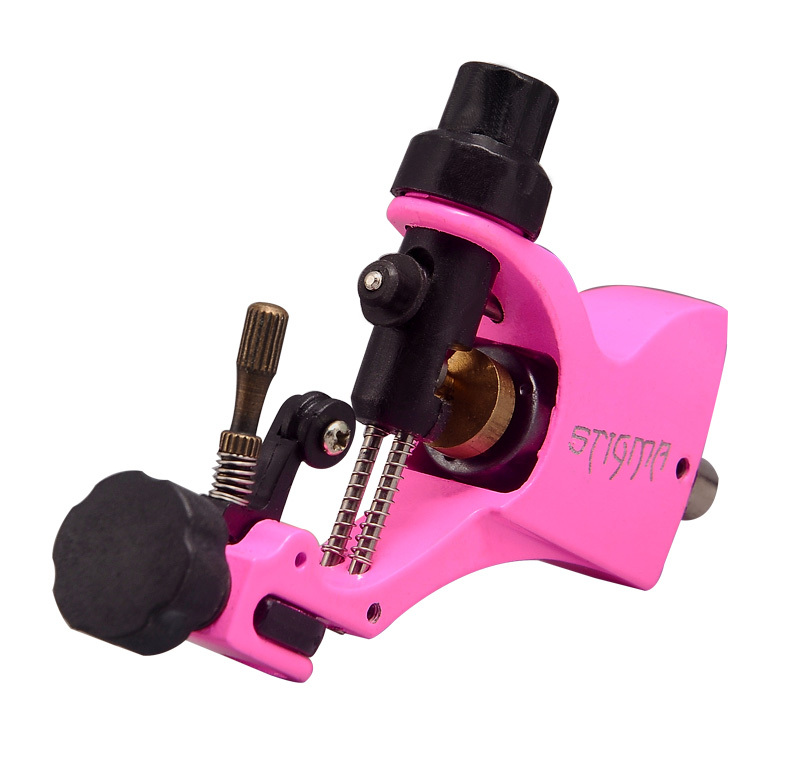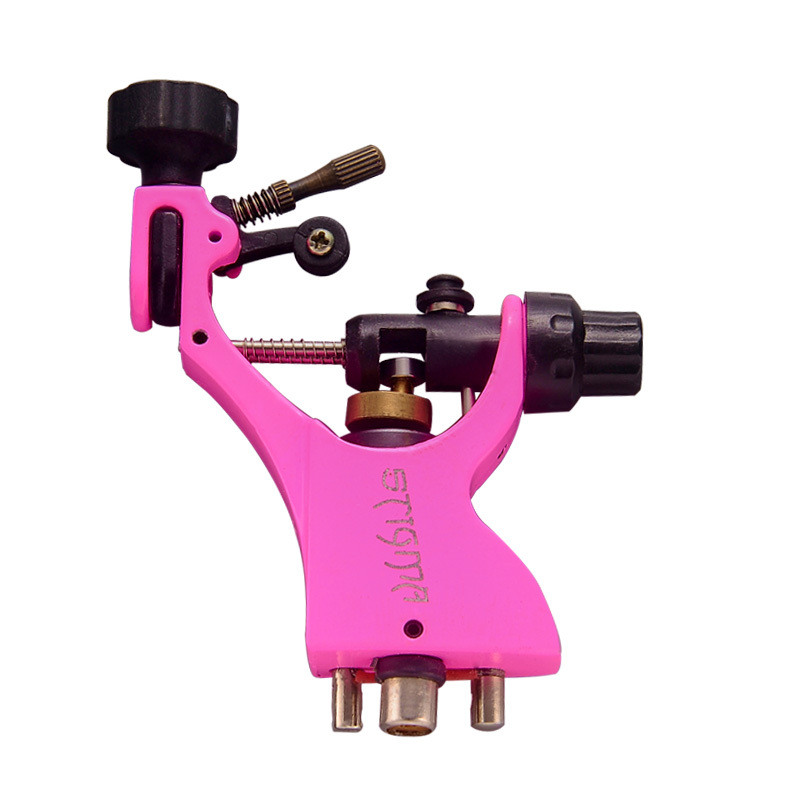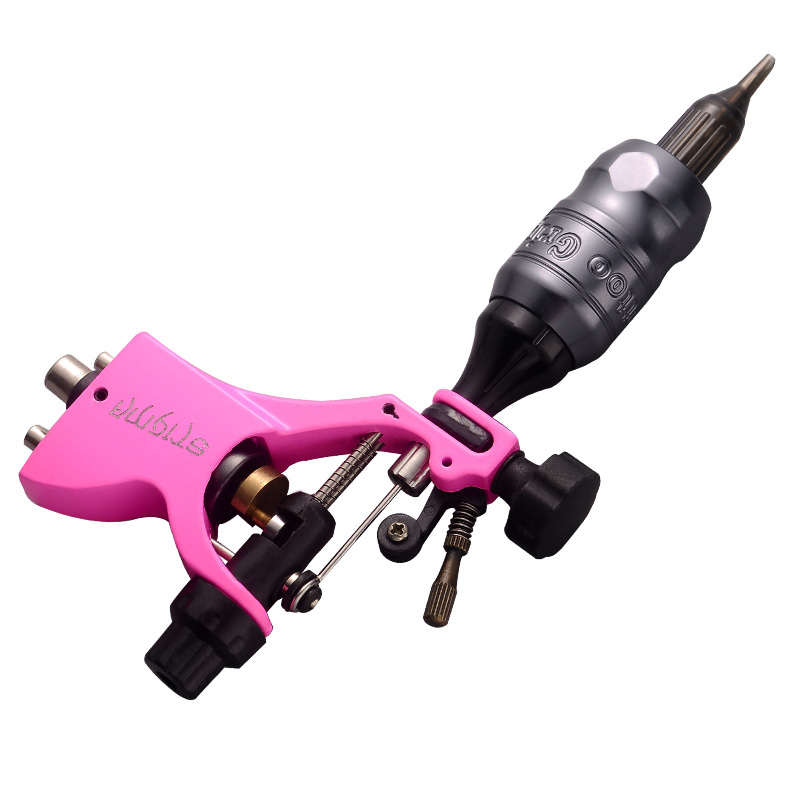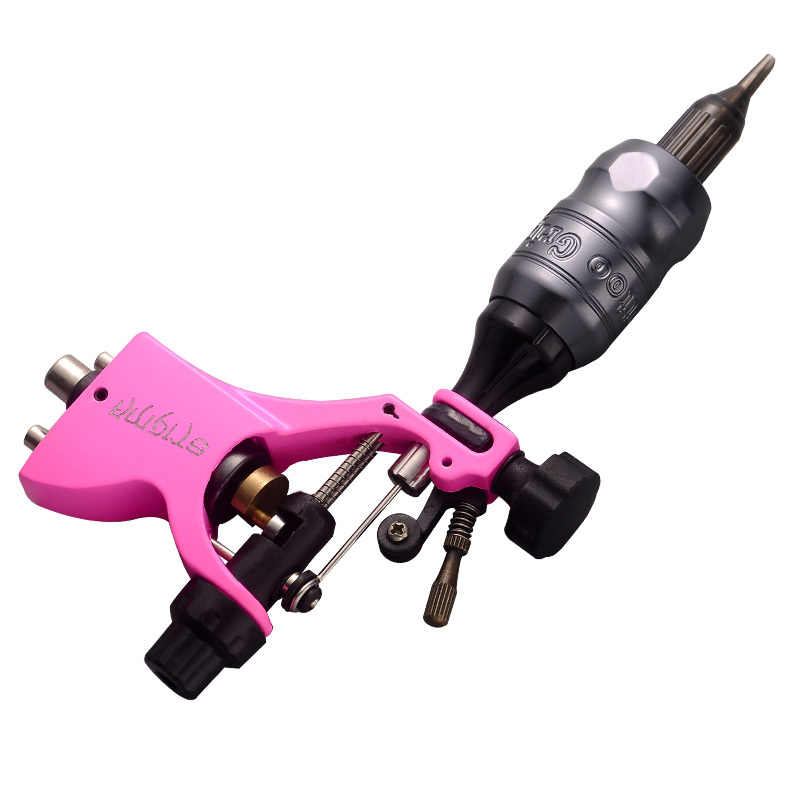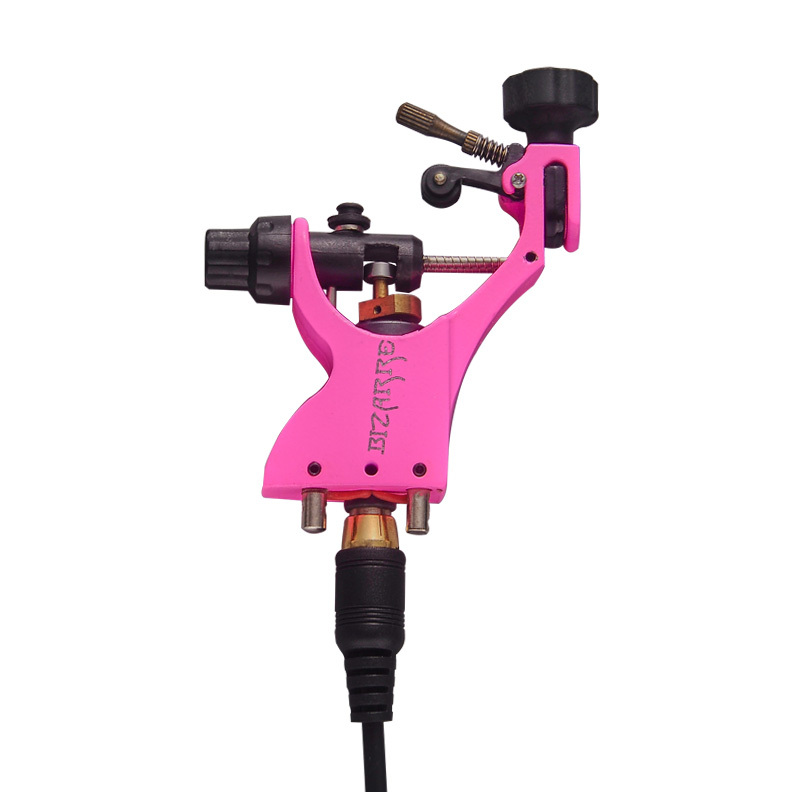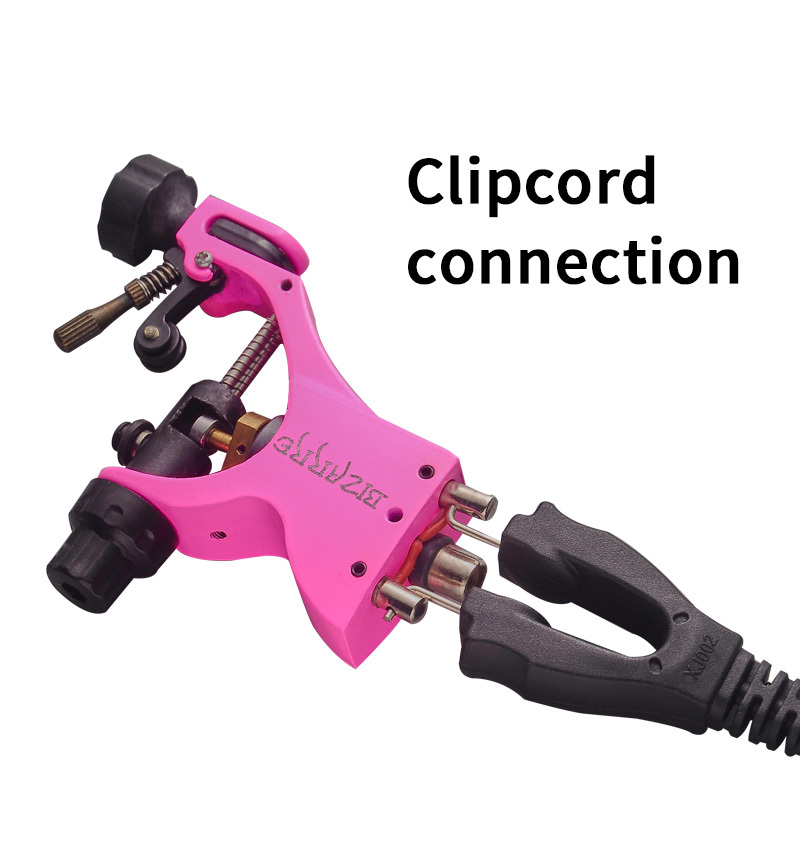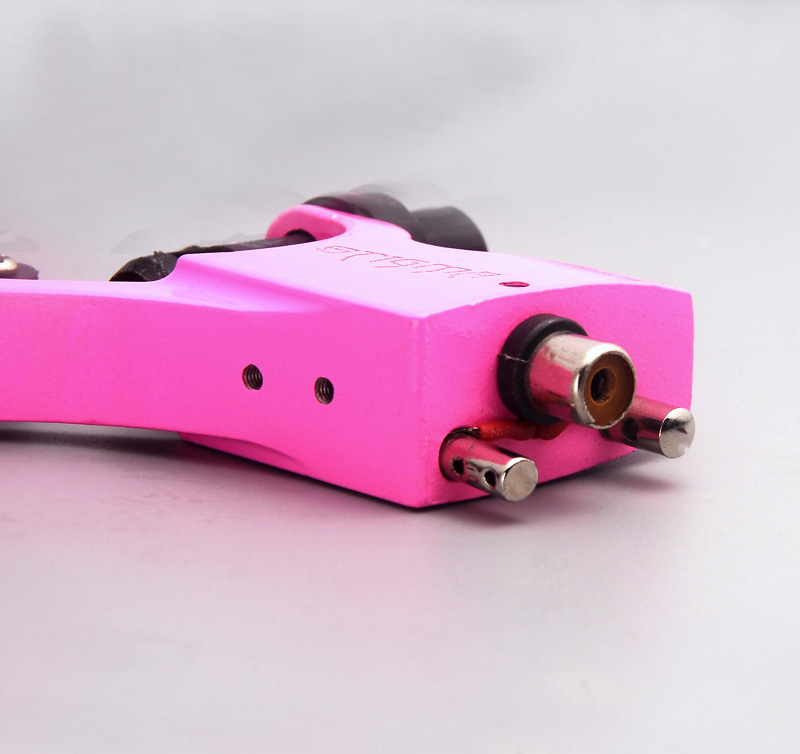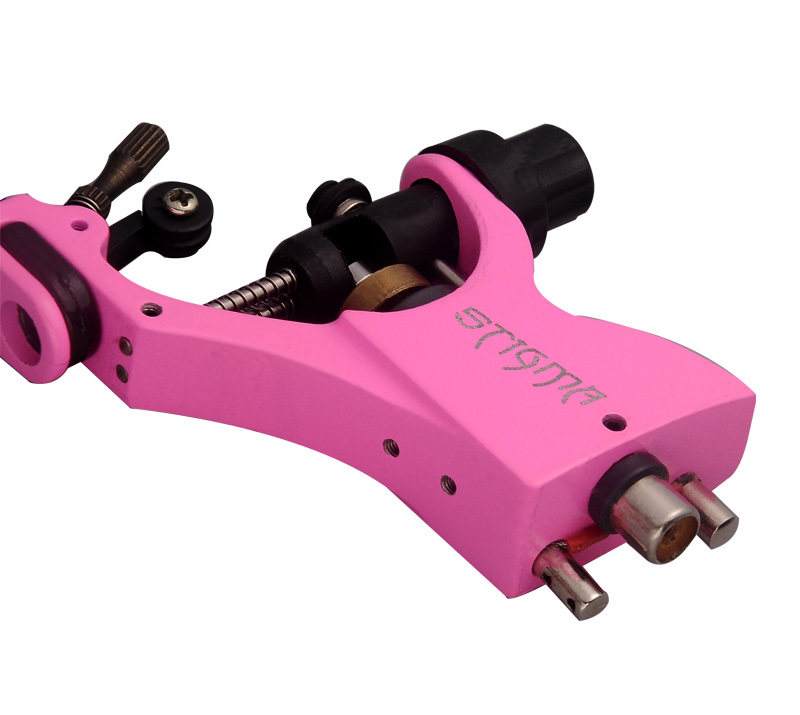 A. In general, all orders will be shipped within 3 business days.
B. Items are only shipped after payment is completed.
C, check your
address
carefully when ordering.
D for
Russian
Customer, leave your full name containing
Three
Words
A. Normally we use
China Postal Postal
Shipping, it may take about 30 days
B. If you have any questions or any other
special request
, please contact us!
We will respond within 24 hours due to the time difference between us.
A. We believe that good communication will achieve a good result.
Customer satisfaction is very important to us.
B If you have any problem, please contact us first, we will try our best to help you solve it.
C. If you like our products and services, please give us
5 stars
, Thank you for your understanding.
If you have any questions or there is a problem with the article, email us as soon as possible.
We will try our best to solve the problem.
B If the system closed the order before receiving the package, please contact us first, we will help you solve any problem.
Do not hesitate to buy!